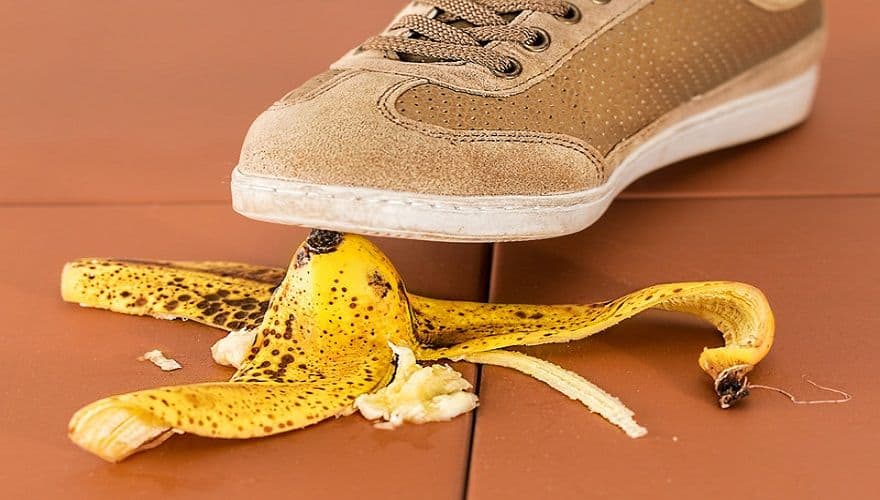 More and more American tech companies are becoming enthusiastic to set up their own R&D center in Ukraine. But when these companies start to fulfill their ambition, lots of obstacles appear on the way. Even the simplest procedure like procurement or lease agreement can unexpectedly turn into a disaster. If you are not a passionate extreme lover, this article is here to help. It will equip you with the first-hand information to save your money and health.
It goes without saying that legal and financial issues differ from country to country. Many of you realize the importance of national law in doing business in Ukraine and pay special attention to law compliance. The same is applicable to finance. However, judging by my own experience, the main cause of most troubles is neglecting a cultural factor. To make the local business policy clearer to you, I have made a list of common mistakes American IT companies make when building R&D office in Ukraine.
1. Getting several HR agencies simultaneously involved
IT companies tend to use the services of 3-4 local recruitment agencies at a time. They believe that in such a way open vacancies will be filled in faster. In fact, it does not accelerate the hiring process at any rate. On the contrary, the recruitment slows down, and your HR agencies become confused. Keep in mind that quantity does not always mean quality. For instance, different HR managers spam the best candidates with one and the same interview invitation. Naturally, job seekers only get irritated and decline the invitation. Consequently, your company is no more viewed as a potential employer for them. What is more, this strategy spoils your employer branding. But you work so hard on the company's image, don't you?
2. Exploration of the local job market via online IT communities
Salaries and social packages offered by American IT corporations in Ukraine are often unreasonable. Usually, companies consult Ukrainian online platforms, such as Dou.ua or Djinni.co. There you can find up-to-date statistics about the IT industry: top IT employers, best IT hubs, average salaries, etc. Nevertheless, do not take their analytics about salaries in IT for valid information because these data are based on the survey of employees rather than their employers. Personally, I happened to experience many cases when employees overestimated these numbers, pursuing their own interests.
3. The regular deadline for R&D opening
What strikes foreigners the most is unfurnished office space for lease. Unlike in the U.S., in Ukraine lessees have to redecorate and furnish the office at their own cost. Yet, in the U.S. it is a lessor who is responsible for office maintenance and all kinds of repairs, and these costs are usually included into the rent. That is why I highly recommend you to extend the deadline of your R&D opening to have time for a little makeover unless your company can consider co-working space.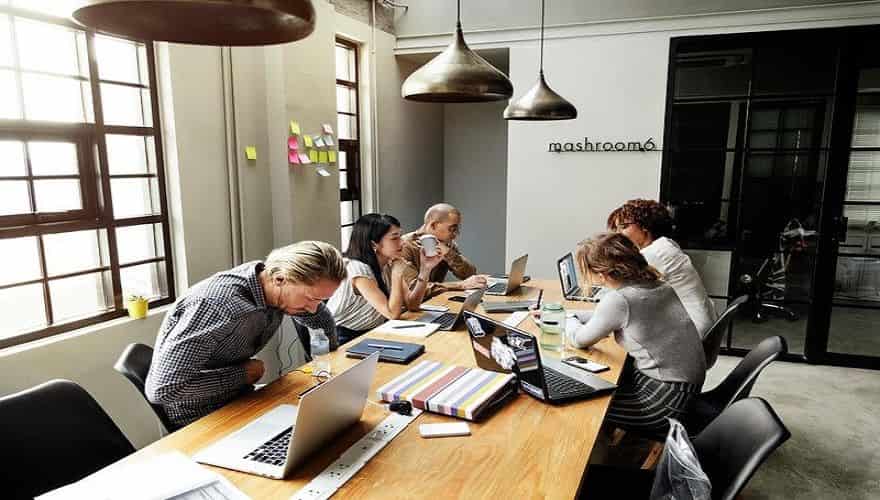 4. Unclear company policies
What concerns social package, I'd also like to mention vacations and day-offs. Make sure that your company policies comply with the national pace of life, i.e. holidays and vacation periods, which are different in the United States and Ukraine). Otherwise, be ready to articulate your policy to future employees in the most profound way. Once my company faced a problem when a nice tech company received several rejections of job offers from brilliant candidates. We found out that the real reason for that was a very ambiguous approach of the company toward the policy of day-offs and sick leaves.
5. Direct employment to American employer
The political situation is also one of the main things American companies should pay attention to. Surprisingly, it mainly concerns the American foreign policy. Since the inauguration of Donald J. Trump the U.S. has been rejecting В1/B2 visas for Ukrainian IT specialists more often. If your Ukrainian employee gets direct income from the USA, there is no opportunity for him/her to get an American B1/B2 visa. So try to avoid direct employment and get legal consultation to find an alternative, otherwise, no offline meetings with newcomers and face-to-face interactions are possible.
6. No parking lot
Another important problem for tech specialists is car parking. Most of the Ukrainian software engineers own a car, so you should keep this in mind. It often happens that the best business center in downtown with a swimming pool, several fitness centers and a shopping mall nearby says nothing to a person who spends hours to find a parking lot. Besides, parking space can also make you a great benefit while hiring people, just because there are few companies that take this aspect into account.
7. Procurement by employees
In Ukraine, most of the developers work through the individual contractor status (called "private entrepreneurship" in Ukraine) because of government tax incentives. For many reasons, this status helps to facilitate operational processes like procurement of equipment and software. But hardly any foreign employer knows that when such employees quit, they can legally take the acquired equipment with them. According to Ukrainian law, all equipment and software which were purchased by private entrepreneurs belong to them. Make sure you are the owner of your belongings or find other ways to equip your office with no intermediaries
8. Missing important location details
When you set up a new R&D center, you are definitely concerned with such issues as a number of rooms, cleaning services, a dining room, security and so on. I'd like to draw your attention to such details as isolation, sunlight, workspace metric area, air-conditioning, and central heating. The most important here is to calculate the workspace metric area. Legislation of Ukraine says that each of your employees needs at least 6 sq.m. of the work zone, and it makes sense. Do not take these simple things for granted because sometimes the discomfort that your employees feel may cause not only constant moves to other office locations but also frequent resignations from your company.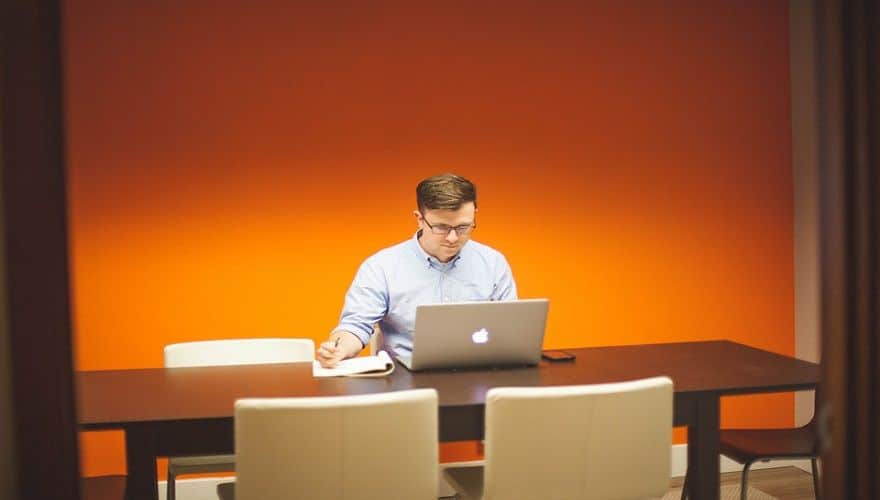 9. All employees are staff members
In most cases, foreign companies employ people in Ukraine as staff members. However, as I briefly mentioned above, the Ukrainian labor law suggests many other options of employment. One of them is private entrepreneurship, which is very popular among tech specialists here. If you study the difference between staff members and private entrepreneurs, you will find out that the latter helps save money on taxes. Another advantage is that you are not likely to meet labor inspectors as well.
10. No intellectual property rights agreement
Intellectual property rights are the main asset, in which foreign employers invest. Consequently, much attention should be paid to this question. Unfortunately, given that the US tech companies are not aware of the local laws in Ukraine, 50% of Intellectual Property rights stay with developers, which results in conflicts or, what is worse, court trials. Think it over and agree on the terms of IP rights transfer beforehand.
11. No employer branding
Every tech company strives to hire a star specialist, whose name is desired by other corporations. But what about your own brand name? Firstly, take care of your employer branding on the Ukrainian market to attract more candidates. The truth is that people won't accept the job offer of a new tech company just because it comes from abroad. Top developers in Ukraine are extremely picky about whom to include into their CVs.
12. No operational management
There is a common misconception that team lead should focus on team-building and tech tasks only. I want to contradict it by saying that eventually your team of developers will need a person responsible for operational management. Daily tasks are here to stay and I strongly advise you to delegate them to your team lead. It will improve the microclimate in your R&D office and facilitate developers' life to a large extent.
All in all, the above-mentioned problems refer practically to every tech company that is getting ready to set up in Ukraine. I understand that it is impossible to trace every step involved in this process and avoid mistakes when the country in new for you. Lots of tech corporations are not aware of how R&D management works abroad. Still, there are cases when tech companies have successfully reached the goal to start a business in Ukraine by seeking help from local service providers. I am more than sure that this article will guide you in order to minimize all risks and save a great amount of your money.
Still got questions? Contact us to get a consultation.