PEOPLE AI: setup R&D in Ukraine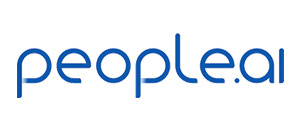 People.ai is an IT product software company
which develops a platform with the help of machine learning technology.
It aims at optimizing team management, marketing processes and sales.
Founded in 2016 and based in San Francisco, People.ai is backed by
Y Combinator and Silicon Valley's top investors.
PROBLEM
People.ai was considering to expand its engineering team abroad. The company chose Ukraine as the most attractive destination. The problem was that People.ai started to work with different service providers simultaneously for different or even the same tasks. It took quite a long time to handle the cooperation, so the company decided to consult Alcor and delegate all back-office operations to our team.
UKRAINE AS AN OFFSHORING DESTINATION
There are many attractive places to start offshoring in Ukraine. But as for Europe, Ukraine seems to be the most winning solution. First of all, official data say that Ukraine has a number of investment advantages, such as high quality of education, cultural and geographical proximity to Europe, competitive wages etc.
Source: Invest in Ukraine NOW
For People.ai one of the prominent aspects to establish an R&D center in Ukraine was competitive wages. According to statistical data, Ukrainian wages in the tech industry are by 73% lower than in the USA.
Source: Invest in Ukraine NOW
SOLUTION
Alcor provided the full cycle of operations and support in real-estate, legislation and finance parts as well as in hiring people. Our legal and finance teams offered the most efficient legal structure of doing tech business in Ukraine. After the formal stage was completed, we focused on location. In 4 weeks our team chose and prepared the proper location. Alcor's IT and real estate managers conducted onsite checks of each office chosen for consideration to make sure the locations are in line with the client's requirements, including IT and security infrastructure. As a result, we prepared a short list of best-suitable offices for People-ai's review.
Once the client made a choice, our lawyers negotiated a lease agreement with the landlord to protect client's interests and make sure that legally the office is ready for a long-term cooperation. In the meantime, our recruitment team had been working hard to hire and form a team on behalf of the client. People.ai was able to focus on its product and business, so that the process of R&D opening was fully delegated to Alcor with the possibility to watch and discuss our work via meetings and emails.
RESULTS