Outsourced accounting for Sitecore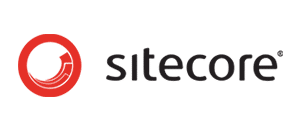 Sitecore is a web CMS company in software management
which enables context marketing.
The Sitecore Experience Platform manages content,
supplies contextual intelligence, and automates communications at scale.
The platform makes it possible for marketers
to easily create seamless, individualized experiences.
Sitecore is the industry leader with over 15 years of experience
on the world IT market.
PROBLEM
The company had inefficient accounting which gave poor results in returns on investment. In addition to this, the level of service was unsatisfactory for the client. Sitecore was looking for optimization of its account processes for their development center in Ukraine. One of the requirements was also the compliance with international IT standards.
SOLUTION
The need for professional accounting and payroll services was met at Alcor. Our team reviewed all accounting processes and drafted a new operational structure.
"Alcor's expertise and implementations have enabled us to run our company in the way and at the level we want. We don't always have a solution in mind, but Alcor has answered all of our questions. We couldn't have implemented those best practices without them," says Sitecore.
Alcor continues working with Sitecore and handles all of the client's accounting work and the legal side of their reports and documentation for a smooth R&D office management. The Alcor team also helps Sitecore obtain work permits for foreign employees. We communicate with the client on a daily basis to support their team with answers and give substantive information.
RESULTS