Grammarly: Legalization of Foreign Staff in Ukraine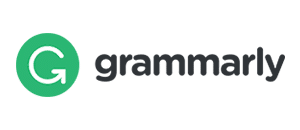 Grammarly is a product-based IT company that aims at
improving written communication among native and non-native English speakers.
Over 4 million registered users trust Grammarly worldwide.
Its online AI-powered platform is licensed by more than 600 leading universities and corporations.
Headquartered in San Francisco, Grammarly has offices in New York and Kyiv.
PROBLEM
The company didn't have an in-house specialist who would be capable of legalizing its foreign IT professionals in Ukraine. The problem went further with the number of foreign employees rapidly growing. Ukrainian immigration law may look confusing, for example choosing the right circumstance for getting a permit, proving it to Ukrainian state officers, drafting, collecting, and correcting documents, negotiations with immigration officers and other state bodies etc.  Grammarly realized the urgent need for the right immigration lawyer on their side and asked for outsourced assistance in Alcor.
SOLUTION
Alcor took the full responsibility of the legislation processes. We introduced a pilot case for the client and agreed on the terms of work. Our leading lawyers provided 24/7 legal support for foreign IT specialists and their families. Apart from that, Alcor played a crucial role in obtaining work permits for the client's employees.
RESULTS