These days the western tech industry is experiencing a lack of skilled IT professionals. That's why both large enterprises and small startups resort to offshoring to find developers that are worth their weight in gold. Does it sound familiar to you? What things should you consider before the start of recruitment? How to select the best of the best? I'll walk you through the whole process and clarify the best way to find top IT talents.
4 Things to Do Before Hiring Offshore Developers
The preparatory stage of the offshoring practice is indeed complex and consequential. There are a number of things to consider before the actual start of hiring offshore developers. Pros and cons must be evaluated carefully to diminish possible risks and limitations. So, let's take a closer look at the main steps an entrepreneur should take before the potential partnership with foreign specialists.
Decide on the offshoring country

This is a decisive point that is going to set the vector of your further hiring experience. To correctly target that offshoring destination with a vast and qualified talent pool, first do some research as regards the IT communities, tech events, conferences, and local IT industry in general. Study the average compensation rates in the region, such as JavaScript, Golang developer salary, React.js, .NET and PHP developer salary. Then opt for the most promising variant.

Consider remoteness

Hiring offshore developers is a more complicated task than outsourcing within the same location due to the different time-zones. Therefore, you have to think about the means of establishing effective communication with your foreign colleagues. In order to synchronize with them, you can implement cloud computing technologies for storing data and select the main apps and messengers for daily conversations.

Language concern

It's highly advisable to define the average level of English proficiency of the potential offshoring nation. From the first glance, it could seem like a minor matter in comparison to coding skills, but it can lead to crucial misunderstandings in terms of product creation. From my experience, many Alcor clients struggled to find offshore web developers because of their insufficient knowledge of English, however with great programming skills. Nevertheless, we solved this problem and hired brilliant specialists with perfect language proficiency.

Pay attention to cultural differences

It's an important step to avoid unpredictable conflicts due to distinct cultural values. What is more, local mentality can significantly affect the performance of your employees and their approaches to work. For instance, Ukrainians are often perceived as straightforward introverts. However, such personal traits as open-mindedness, perfectionism, and the ability to stay down to earth make them perfect partners for Western clients.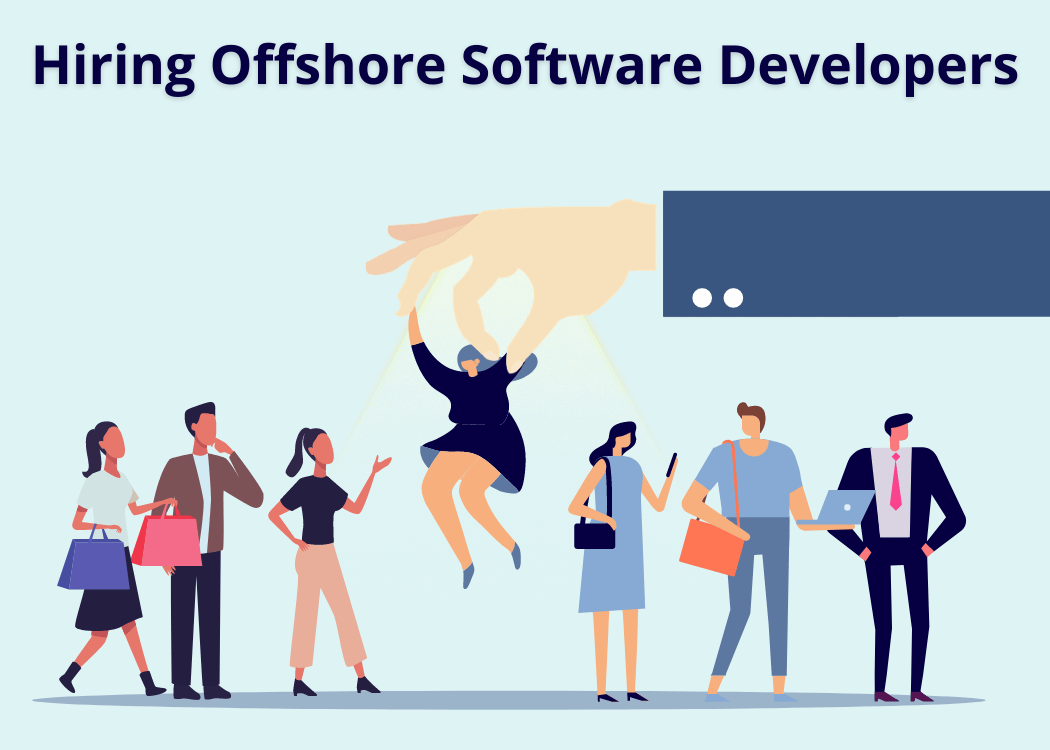 Where to Find Offshore Developers
By now you're probably wondering how to hire offshore software developers. Indeed, nowadays it appears to be quite a challenging task due to the strong competition for outstanding IT talents. But don't stress, because I have prepared a list of the best practices to hire offshore software developers with minimum stress and maximum efficiency.
Reach out to partners, former colleagues, or just people you know, who are likely to give you useful recommendations as regards experienced IT professionals or reliable recruiting agencies. Here's how ridiculously easy it is. 
Use the chance to build or expand your professional network via conferences, hackathons, and meetups, where you can find your future employees and talent partners. Moreover, modern social distancing measures are not an obstacle because virtual communication opens more opportunities than ever before.
In essence, these platforms are the world's largest marketplaces with millions of users, from small startups to large enterprises. For instance, Feelancer.com is the biggest crowdsourcing network that connects employers and freelancers in various industries. If you are interested in recruiting nearshore developers, then Hired.com is a good option. There are also curated websites with a strict vetting process like Toptal.com and Gun.io that are supposed to select only the best freelancers.
If you struggle to navigate through the millions of freelance portals, try websites that give personalized recommendations. For instance, developersforhire.com is a platform for comparing freelance networks. With its help, you can choose the most convenient portal in accordance with your business needs.
The world's prominent development platforms provide a great pool of offshore developers for hire. Such websites as GitHub.com and GitLab.com have spaces for communities of IT specialists to come together and have open-ended conversations. There you can find passionate groups of developers ready for collaboration.
Business Process Outsourcing (BPO) Services.
What if I say that it could be the one and only thing to hire remote offshore developers? A BPO provider can present an end-to-end solution, which consists of sourcing, screening, candidate selection, onboarding, and reporting. Want to know the best part? If you decide to outsource recruitment, the BPO partner will take care of every stage of the hiring process and offer you a bunch of other associated services, including payroll management, full legal support, office management help, and IT infrastructure maintenance, etc.
How to Choose Offshore Developers for Hire
Which features ought your perfect employee to have? And the even more important question: Do you know how to find such candidates in practice? There is a set of points worth considering if you are interested in recruiting the best offshore software developers.
Hard Skills
Obviously, the first criteria to take into account is technical skills, as they determine the level of expertise of a candidate, thus affecting their annual  remuneration (see how the React Native developer salary varies from junior to senior positions). I advise you to create a check-list of programming abilities, languages, frameworks, and tools that are essential for applicants to become a part of your professional team. After that, conduct technical tests to compare the actual coding proficiency with the level stated in the CV. There are plenty of online coding test platforms to use, including Codility, Talview, and HackerEarth. Choose the best tool in accordance with your requirements and customize the test. Afterward, you get the chance to check candidates' skills in real-time and analyze them in detail.
Soft Skills
In fact, employers often undermine the importance of personal traits in the tech industry. However, the truth is that every professional should have an adequate set of soft skills. IT engineers are no exception because these abilities are essential for long-term success. For instance, if you need an IT talent to solve complex problems on a daily basis, creativity is a must. In case you have loads of projects that require teamwork, seek a good communicator. If you have very dynamic working hours, look for a person who is good at keeping the deadlines. Apart from that, a good developer is often defined as adaptable, patient, with the ability to think critically. To make a long story short, try to underline the features that can add value to your business and create a portrait of your perfect candidate. Then stick to this character throughout the hiring process.
Industry Compatibility
Another vital aspect when you hire dedicated offshore developers is industry fit. Examine portfolios of the potential candidates carefully. No doubt, that the working experience in companies similar to yours is an immediate plus! Such applicants usually have a holistic view of the client niche and know industry insights. Eventually, you get the chance to hire offshore developers who will boost your competitiveness on the market.
Product Compatibility
In order to recruit brilliant offshore developers, pay attention to the specific cases the applicants were previously working on. You can not only analyze the past results and applied approaches but also find out how the engineer can benefit you (and your product) in the future. Their skills can either make a perfect match for a project you have just planned or convince you to launch a new one.
Corporate Culture Compatibility
What is more, it's essential to make sure that the most ambitious and experienced engineers are a great fit for your corporate culture. Discover whether you share similar values to avoid further misunderstandings with remote colleagues. Once you have set common goals and agreed on the working style, you can enjoy smooth cooperation.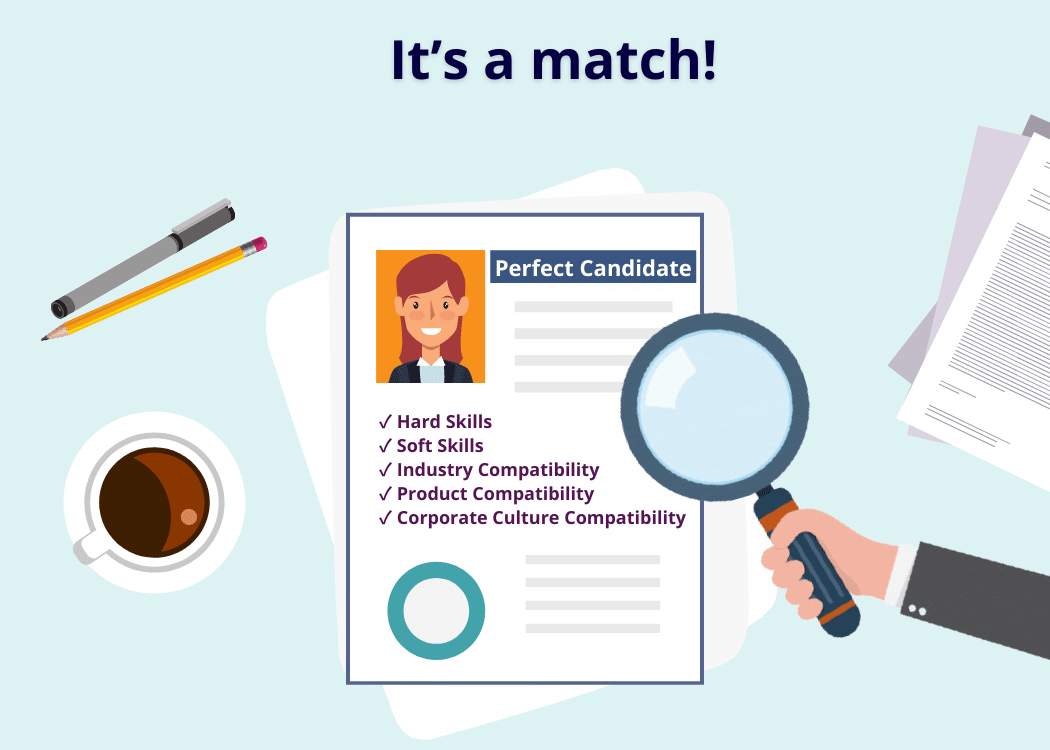 At Alcor, we also share a set of corporate values, including openness and wow-effect to help us deliver top-quality services when opening software R&D centers in Ukraine. These are the principles we always follow within our team and while working with customers. Find out the perks and details of our solution to offshoring development in the next section below.
We Have a Better Alternative for You.
Consider Starting Your Own R&D Center!
There are plenty of things to keep in mind while transferring part of your business abroad. The truth is that with a reliable BPO provider companies can obtain faster results and minimize stress. At Alcor, we are used to mitigating them to the fullest extent because we provide recruitment, legal, real-estate, and accounting services that together can make up a fully backed-up R&D center. Contrary to traditional outsourcing, an R&D office establishes the presence of one's business abroad, boosts employer branding, and opens many cost-effective solutions for skyrocketing growth and innovation.
Ask BigCommerce – an IT product company that provides innovative solutions for e-commerce businesses. They chose Ukraine as an offshoring country to assemble their professional team. The enterprise decided to break non-productive partnerships with international outsourcing companies and collaborate with Alcor instead to open their own development hub in Ukraine. After all, we hired over 30 remarkable IT talents within half a year and found a great office for them in Ukraine. Enjoying full pricing transparency of our cooperation, BigCommerce opted for the comprehensive model of Alcor's BPO services. 
Choose Alcor as a BPO partner and you will get:
Fast & Quality Recruitment
Thanks to our large database of contacts, we ensure the fast filling of positions. Our IT researchers will present you with only the best candidates who have a proven track record. After that, the recruiters will be happy to conduct job interviews and test the candidates. You will be receiving weekly reports from our recruitment team, and we encourage you to keep in touch with us throughout the entire hiring process. 

Legal Compliance 
Alcor's legal team will be pleased to help you with tax planning and tax legal reduction to make both legal and profitable business in Ukraine possible for you. Additionally, we know how to secure your intellectual property rights, handle real estate negotiations, legalize foreign developers, or close M&A deals, etc. Eventually, you will get the full legal support that is needed for the successful operation of an R&D center in Ukraine. To see how we deal with legal matters, I advise you to read our case study with Luxoft – a top software company, which implements innovative business solutions for clients across the globe.
Final Thoughts
Taking all these points into consideration, hiring offshore software developers is a mosaic process that requires much thought and effort. Therefore, delivering this task to the external service provider is the most beneficial and stress-relieving solution. 
In order to get top IT talents, consider Alcor's full-cycle IT recruitment services. Alternatively, we can provide full support for establishing your own R&D center, which will include legal, accounting, real estate, and additional services. That's your chance to get rid of the mundane operations and focus on product development.