Year by year the number of employment possibilities in the tech industry is considerably increasing and creating more job placements for IT experts. If only speaking about Eastern European countries, there are over 401,000 developers in Poland and around 160,000 programmers in Romania, considering that 10,000 software graduates replenish the country's talent pool each year. On the one hand, the more developers there are in Eastern Europe, the more percentage of rare specialists there will be among them. On the other hand, recruiting programmers is never as easy as it might seem. 
It's evident that the tech industry will continue to change and develop further but what should new IT business owners, particularly tech startups, do if they need professionals with rare skills right now? In this article, I will cover 11 recruitment tips and tricks illustrating how to recruit software engineers – and analyze several recruitment case studies for American tech leaders. 
11 Core Tips to Boost Your IT Recruitment Process 
Every tech business strives to attract and utilize the expertise of the best developers on the market. However, not everyone knows how to recruit such specialists. So, if you've found yourself stuck in the recruitment process, try following these 11 IT recruitment tips that will help you overcome the most common recruitment challenges in the IT industry: 
1. Compose an IT recruitment strategy 
Before you begin IT recruitment activities, you'll need to come up with a strong and realistic talent acquisition strategy that contains information about the software development team structure, desired number of acquired programmers, IT recruitment milestones, KPIs, budgetary limits, and hiring tools. Having a strategy is one of the most essential recruitment tips for an IT recruiter because it gives you a crisp and clear vision of the final result.
Beyond the basics, your talent acquisition strategy should also be flexible, so that you can easily tweak it to current IT staffing needs, hiring practices, or recruitment technologies. 
2. Thoroughly analyze the market 
Conducting a proper analysis of the IT market is another piece of advice if you aim to succeed in tech recruitment. This step enables you to get useful tech market insights (including the software engineer unemployment rate) in different countries and choose the location where you will hire these developers. For instance, Eastern European countries such as Poland and Romania are the most beneficial regions to tackle the IT talent gap issue. Their leadership is evident in terms of the huge tech talent pool, development quality, low developer rates, and attractive taxation systems.  
3. Compare developer salaries using analytical compensation reports 
Developer salary comparison is also an important part of tech market analysis, which will help you understand where to find the optimal price-quality ratio. I suggest you compare the salaries of those IT specialists who are most needed for any tech products: JavaScript developers, React.js coders, PHP programmers, .NET specialists, as well as the Business Intelligence developer salary and Software Team Leader salary.
4. Conduct a powerful employer branding campaign 
This is one of the optional hiring tips because not all companies need to promote their employer brand abroad. However, most companies benefit from recruitment marketing as it raises awareness of their company brand, attracts the attention of many potential in-house and remote workers in the IT industry, as well as creates a positive image of the company (if done properly). 
For example, Tonic Health is one of the many companies that took advantage of employer branding. When this American company that develops a platform for patient data collection decided to create its R&D office in Ukraine, they struggled to hire senior programmers. The local IT community was unaware of Tonic Health and rejected most company offers. Therefore, they reached out to Alcor for assistance, we analyzed their problem, then started a promotion campaign in the local tech media and social networks. As a result, skilled candidates stopped rejecting the company's job offers and we managed to hire the needed number of software developers for them (and even more). 
5. Improve your employee value proposition 
Talented senior/lead software engineers choose their workplace not only for the great product and high salary but also for HR benefits & perks. Thus, the next of our recruiting ideas is to find out information about the benefits your competitors offer to their employees and keep up with them. For these purposes, you can also consult with your Human Resources department or local service provider to upgrade your employee bonus package. 
6. Write eye-catching job descriptions 
There is a common problem that almost every IT talent acquisition recruiter has faced – programmers tend to ignore messages. It happens because high-level IT experts can sometimes receive several invitations to interviews per day, most of which are identical. Thus, if you want to catch the attention of a professional developer, you should develop a unique job description and dialogue script.  
7. Pre-screen the most suitable candidates 
Pre-screening is a recruitment method that lets you check the technical experience of your candidates via messaging, phone calls, or online meetings. Usually, pre-screening takes from 15 to 30 minutes and is widely used among experienced IT recruiters. It allows you to ask verifying questions to the applicant and decide if their job experience is relevant enough.  
8. Reduce the number of interviews 
Senior and lead developers tend to negatively react if there are more than 5 interviewing stages in a company, although this can depend on the position. These specialists feel that such a long recruitment process will only consume a lot of their time. So, one of the tips for recruiting IT executives and other tech professionals is to make the number of interviews as small as possible. For example, Google uses 4 job interviews to make the hiring decision, while the standard number is between 2 and 3.
9. Prepare regular hiring progress reports 
To track the IT recruitment effectiveness and identify hiring problems, it's necessary to make a regular tech recruitment progress report. Such a report must include the number of processed resumes, conducted job interviews, accepted-declined offers, time spent on processing each candidate, and other data. Then hiring managers need to analyze this information and (together with the recruiter) develop further actions to streamline the IT recruiting process. 
10. Adopt employee referral programs 
Employee referrals are programs that allow your employees to receive financial or other bonuses for recommending developers to your company. Usually, these bonuses are given only after the candidate has received an offer and started working. Using this effective IT recruitment technique is one of our main tips for recruiters because your employees are motivated to find great IT specialists for your company among their personal connections – which can significantly speed up the recruitment process.
As a rule, the average quality of these candidates is higher than that of other candidates because your employees feel a personal responsibility for recommending someone for a certain position. What is even better, employee referrals show higher conversion rates since these candidates initially treat your company with more trust. 
11. Partner up with a professional tech recruitment services vendor 
In cases where you ascertain that IT recruitment process enhancement might take up a lot of your personal time (that could've been allocated to core business activities), you can always outsource IT hiring services to a trustworthy vendor that will help you with everything mentioned above and offer an average recruiter's fee.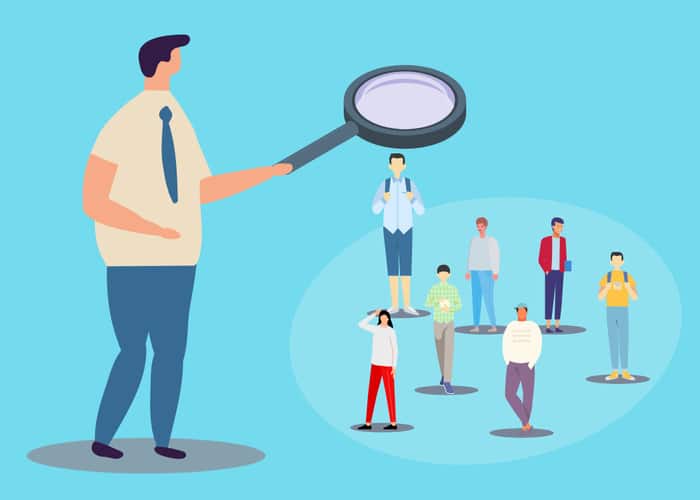 Alcor BPO Headhunting for TOP IT Talents: Success Stories 
Hunting for a Senior Full Stack Engineer with excellent skills in C++, C#, .Net, TCP/IP and Warehouse Management System 
One American software product startup with a huge online marketplace asked us to find a rare tech expert with skills in C++, C#, .Net, TCP/, and the ability to provide architecture suggestions. It was important to hire an accomplished and very uncommon specialist, not a regular developer but a Full Cycle Engineer. It seemed impossible for this client to hunt down the required Full Cycle Engineer in Ukraine, as there were only a dozen or so such specialists here -yet the pessimistic attitude of the client triggered our desire to find the ideal person even more. 
Taking this client's requirements (and desires) into account, we designed a profile of this specialist, studied the specific skills and features, searched through the market, and, voila, two strong candidates were successfully found. It later turned out later that these two were the only specialists of this kind in the whole Ukrainian market. And if truth be told, headhunting for these tech experts took a great deal of our efforts. 
Yet just 2 weeks after the first meeting with our client, we were already assisting them in several stages of the interview with one of these IT specialists – and the hire was closed. After a few years, this developer got stock options from the company. How was it possible? Read our case study.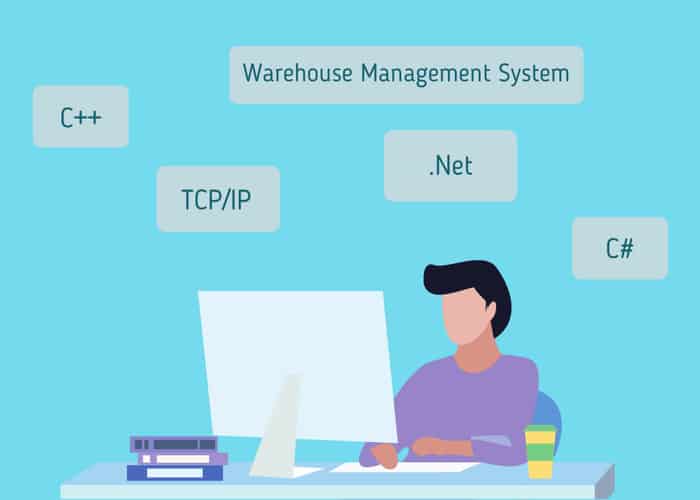 Hiring two Image Recognition Specialists for another American company dealing with artificial intelligence 
Having recently opened its own R&D office in Ukraine, one American product company was looking for two Image Recognition Specialists in the AI industry. The company had been trying to fill the positions for three months but was unsuccessful despite all their best efforts. Fortunately, they found help in Alcor since we were ready to take full responsibility for this challenge and hire Ukrainian programmers for our client. 
The main problem was that the client used references and its own system of internal search without any assistance, which did not bring adequate results. Our team started some full-scale recruitment activities using IT Executive Recruitment Search among the existing competitors. We are sure now that it was the most successful approach for that case, as we received a great pool of eligible candidates. In just several days our client had 4 CVs on the table, two of which were approved. A week later, these two Image Recognition Specialists started their work at the company. 
Hiring a Senior Full Stack (React+Node Js) Engineer within two weeks for the group of Middle East companies 
Recently we have received the request to find a skillful Senior Full-Stack Engineer in Ukraine for the Emirates. They were interested in our exact labor market, as they had a lack of resources at that moment and needed a top-notch professional for their large-scale e-commerce platform. The task required our vast internal database resource, which was instrumental in finding and selecting the right candidate in the shortest time. Not only were we successful, but also helped the client to fully understand the situation in the Ukrainian market. The first vacancy was filled within only two weeks. 
This next case study clearly illustrates the way we help many businesses to develop and grow. It can be achieved thanks to the right people in a software team – which is the key in this age of intense competition. 
Filling the position of UX Designer with specific requirements 
This was a very multi-aspected request that had us going through a huge pool of candidates, who for various reasons were short of the necessary experience our client wanted. The company needed a UX Designer with profound experience in Net and C# as they were launching a B2B platform to deliver their training to different companies. Thus, we decided to adjust our mode of work.  
Our team prepared some analysis on that position for the client's Software Architect and CTO, including a detailed guide on UX developer salary. This approach motivated our client to reconsider the requirements for that vacancy and a successful hire was delivered in a few weeks. 
It's not a secret today that Poland, Romania, and other Eastern European countries offer top-level IT talents who have a good educational background and substantial skill set (to fulfill the most unexpected demands). Besides a strong background, dedicated offshore developers in Eastern European countries also have high proficiency in their fields, often tested while working abroad. At the same time, they perfectly match their western colleagues in values and work culture due to their proximity to top European capitals. All these and many other factors make our tech labor market even more attractive and desirable.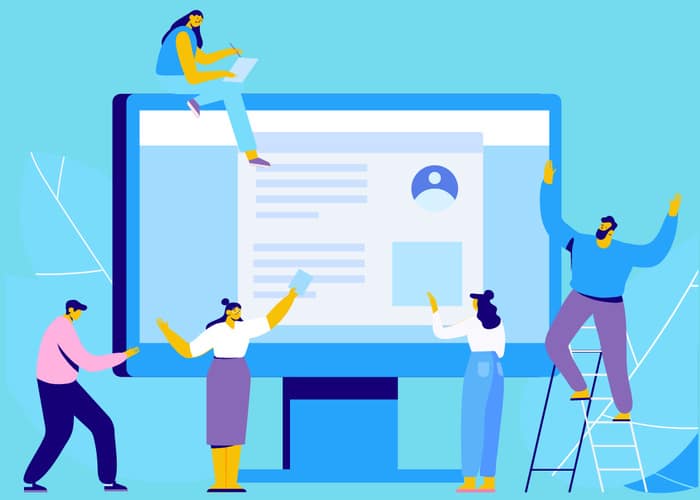 How a Tech Company Can Cover Its Needs in IT Talents 
Once you've come to the realization that you need to hire talented developers, you can either do it in-house or use recruiting as a service. The latter is successfully performed by Alcor. We are an international tech recruitment provider that focuses on hiring senior programmers, team leaders, architects, and recruiting IT executives for your team in Poland, Romania, the Czech Republic, Hungary, and Slovakia. 
Our professional IT recruitment team consists of over 40 tech researchers and recruiters who can create big software teams both swiftly and efficiently. Our customers are product tech businesses that benefit from the established processes and recruitment analysis of our team. Moreover, we have internal developer resources with 600,000+ verified candidates that include not only their CVs and hard skills but also personal data, current English level, and preferences regarding a future job. Both internal candidate and external job search resources help us find the most eligible software engineers, 80% of which proceed to the first interview. After that, we assist our clients at every stage of the recruitment lifecycle – right up to the end of the developer's probationary period and later. 
It often happens that our clients desire further cooperation. So, once the recruitment of dedicated offshore teams is done, operational management comes into play. It usually includes HR management, legal support, and accounting & payroll services. These services of Alcor have helped our clients in many ways: some have improved their returns on investment, while others managed to fill even the most problematic positions.