Organizing the workflow so that your team shows prominent results is mastery. When it comes to remote team management it's even a kind of art. Tech entrepreneurs are always looking for the best solutions for remote development team management which will help them handle offshore developers with flying colors. What are the best online instruments for this? Keep reading this article to find the list of top tools to manage a remote team – which will assist you in boosting your offshore software developers' productivity.
Is It Easy to Manage a Remote Team?
Proper virtual management is hardly an easy feat due to certain obstacles. Here are four main reasons why remote management tends to suffer setbacks:
Insufficient interaction
It's rather challenging to maintain that needed communication between your in-house and remote teams. Yet the absence of regular meetings causes desynchronization, where remote team members can't keep up with the rest of the team due to being cut off from current matters in the company. Step by step, it leads to internal misunderstandings and poor results.
Unmeasured performance
Tracking an offshore team's performance is another stumbling block that managers face. You can easily reach your in-house teammates to discuss ongoing tasks, but getting the full picture of the current workload among your remote IT specialists is not so easy due to distance and different time zones. Thus, if one doesn't track the remote team's performance accurately, it's impossible to identify its strengths and weaknesses, areas for improvement, and set further objectives.
Not enough bonding
Being united turns employees into a powerful and productive team. However, establishing trustworthy and good relationships at a distance is rather difficult. Lack of team bonding results in non-engaged, indifferent team members, which will impact not only your internal working atmosphere but the product development as well.
Underestimated workload
Assigning tasks to those working remotely is quite challenging since your offshore team has different working conditions. And faulty task allocation can lead to a poor software developer work-life balance, accompanied by burnout and degrading developer motivation.


Yet there are tools and applications that not only help getting around these obstacles, but also contribute to solid performance. So, let's move on to the best remote team management tools that cover all necessary aspects of team management.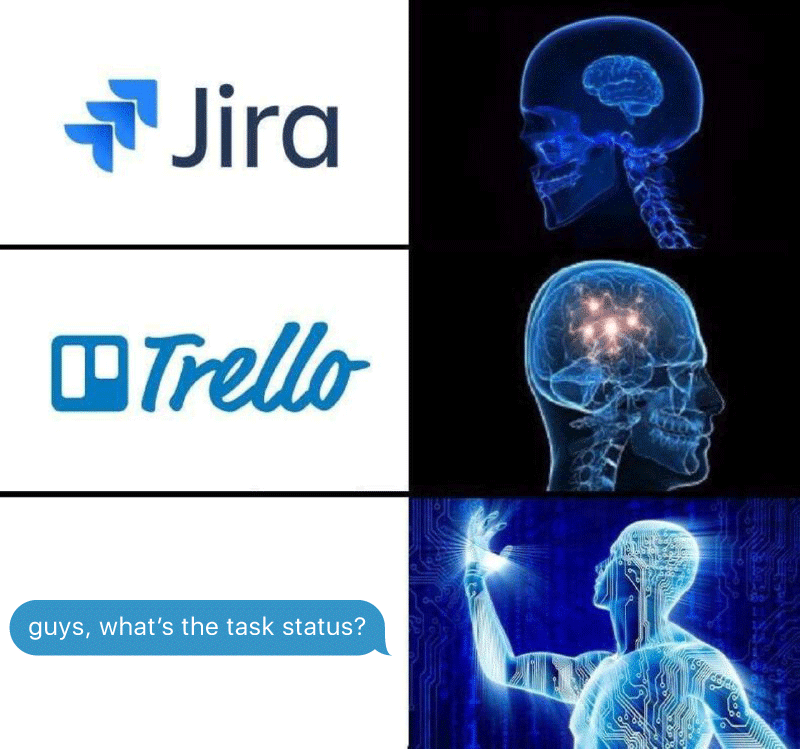 Top 13 Remote Team Management Tools
Task management tools
1. Trello 


One of the leaders among essential remote team management tools is Trello, a platform with the help of which managers and software developers track task execution. It follows the Kanban methodology that enables facile coordination of work with the help of boards, cards, and columns. Cards stand for certain tasks, while columns represent the stages of the development process. In such a way, the task moves from column to column till it's done. Team members can also add such metrics as setting deadlines, creating checklists, and managing attachments. Depending on your needs you can appoint members to the tasks or projects they work on. Another solid advantage of using Trello is that there is an unlimited number of users involved.
2. Jira 

Jira cannot go unmentioned when speaking about tools for managing remote teams since it has a number of interesting features. With Jira, you can create both Kanban and Scrum boards depending on your needs and objectives. Its structure consists of three main components: project, task, and subtask, where the project is the key element around which you build your further task management. Jira is very popular among project management tools for IT companies due to its bug tracking function and adaptability. Moreover, it provides Agile reporting that is also of great use for development teams.
3. Worksection
This is another instrument that can boast user-friendly interfaces and has a wide range of features: Gantt chart, Kanban boards, time & costs tracker, and many more. Whichever project management methodology you choose, Worksection adapts to them all: Agile, Lean, or Scrum. Apart from that, you can also get team involvement analysis and statistics for team meetings. With this tool your remote teammates will always be in the loop, as they get notifications on task changes, new comments, and deadlines. Moreover, Worksection integrates well with a number of other popular tools like Slack, Google, and Telegram.
4. Asana
Asana has a lot to offer when it comes to management tools for remote software teams. The functionality is vast enough: task tracking, building communication, or file sharing, etc. Therefore, teammates don't have to opt for external services, thus wasting more time switching between web pages. Here the project is represented in the form of a to-do list or Kanban board that help you advance step by step in task completion. Other features include chat, structuring tasks via folders and sections, a notification system, Microsoft Teams, and Gmail integration.
Time tracking tools
5. Timely
This tool can boast automatic time tracking and user-friendly interfaces. Timely records any activity or task of your programmers and then suggests suitable tags which they either accept or create new ones. These tags are of great use since they standardize the working hours report. Thus, you and your remote employees can track how much time different development stages take. The key feature: the more users who fill it manually, the more accurate hints it proposes. It's one of the best tools to save time on planning and meeting deadlines.
6. Clockify


One more useful tool for managers that helps showcase the productivity of their remote developers. Clockify offers working hours tracking & audit, billable hours review, data export, and a notification system. With the help of a timer your remote development team can also plan and allocate their working hours. One more solid advantage is that Clockify is free for teams of all sizes.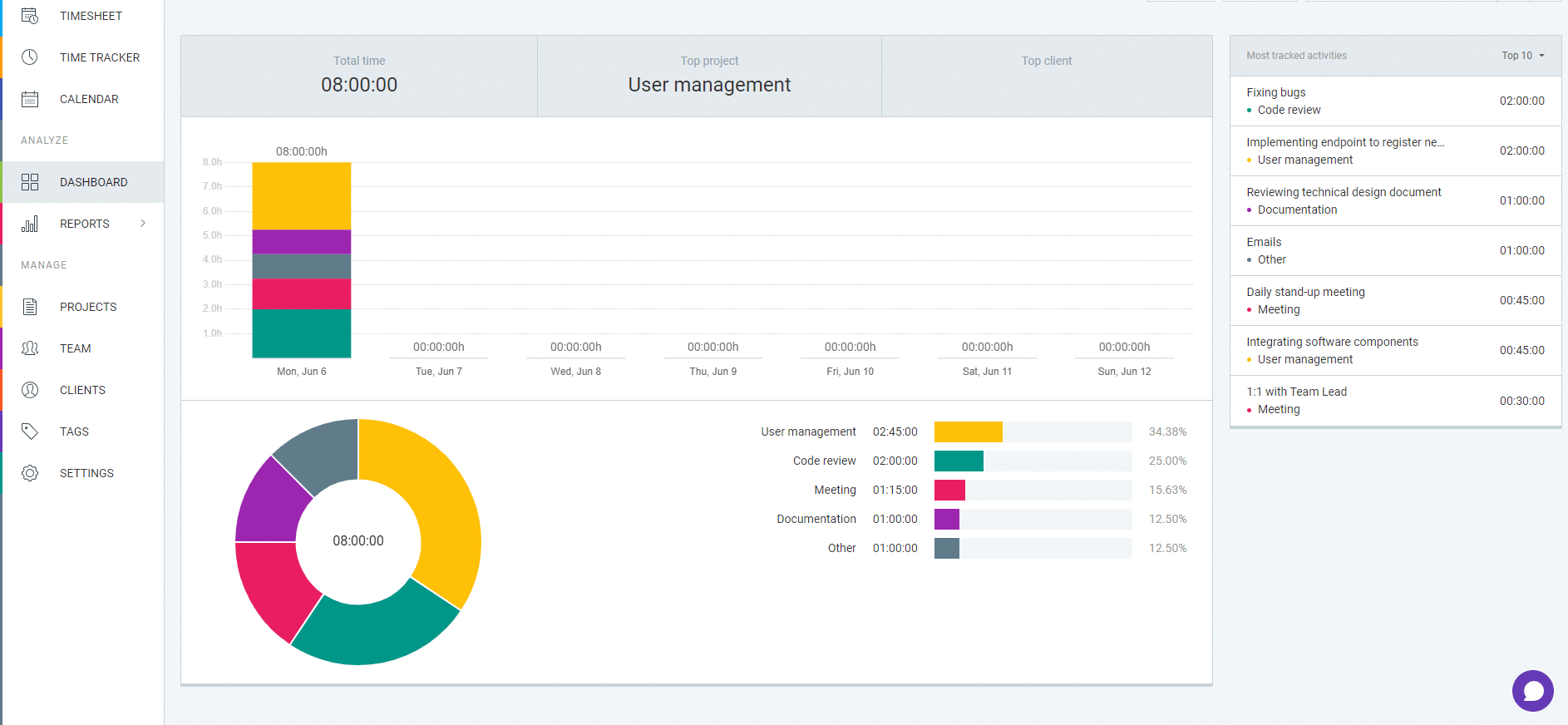 Communication & collaboration tools
7. Zoom

Among all remote team management tools, Zoom is one of the most irreplaceable. Regular video calls compensate for the miles that separate you from your remote team. By maintaining the communication via Zoom, you can schedule upcoming meetings, hold conferences, conduct high-quality presentations, or one-to-one calls. In case some employees couldn't join the daily stand-up, Zoom can record it; thus the manager keeps everyone in the loop.
8. Slack

The best remote team communication tools also include Slack, a multi-functional messaging application. Here your remote tech employees can order all their communications by topics, types of projects, and channels, etc. Using this tool ensures that wherever software engineers are, they can still enter into any chat they need (or are interested in) to stay up to date. And the icing on the cake is there are other tools you can integrate Slack with – such as GoogleDrive, Zoom, or Trello, etc.
Performance tracking tools
9. IDoneThis

The productivity remote team management tools don't just stand aside while dwelling on the topic of boosting effectiveness. For instance, IDoneThis aims at tracking and marking daily progress via small reports. At the end of the working day, every technician receives an email to fill in with the tasks and activities done during that day. The next day, everyone gets a digest on the team's progress that acts as the key resource for daily meetings and stand-ups.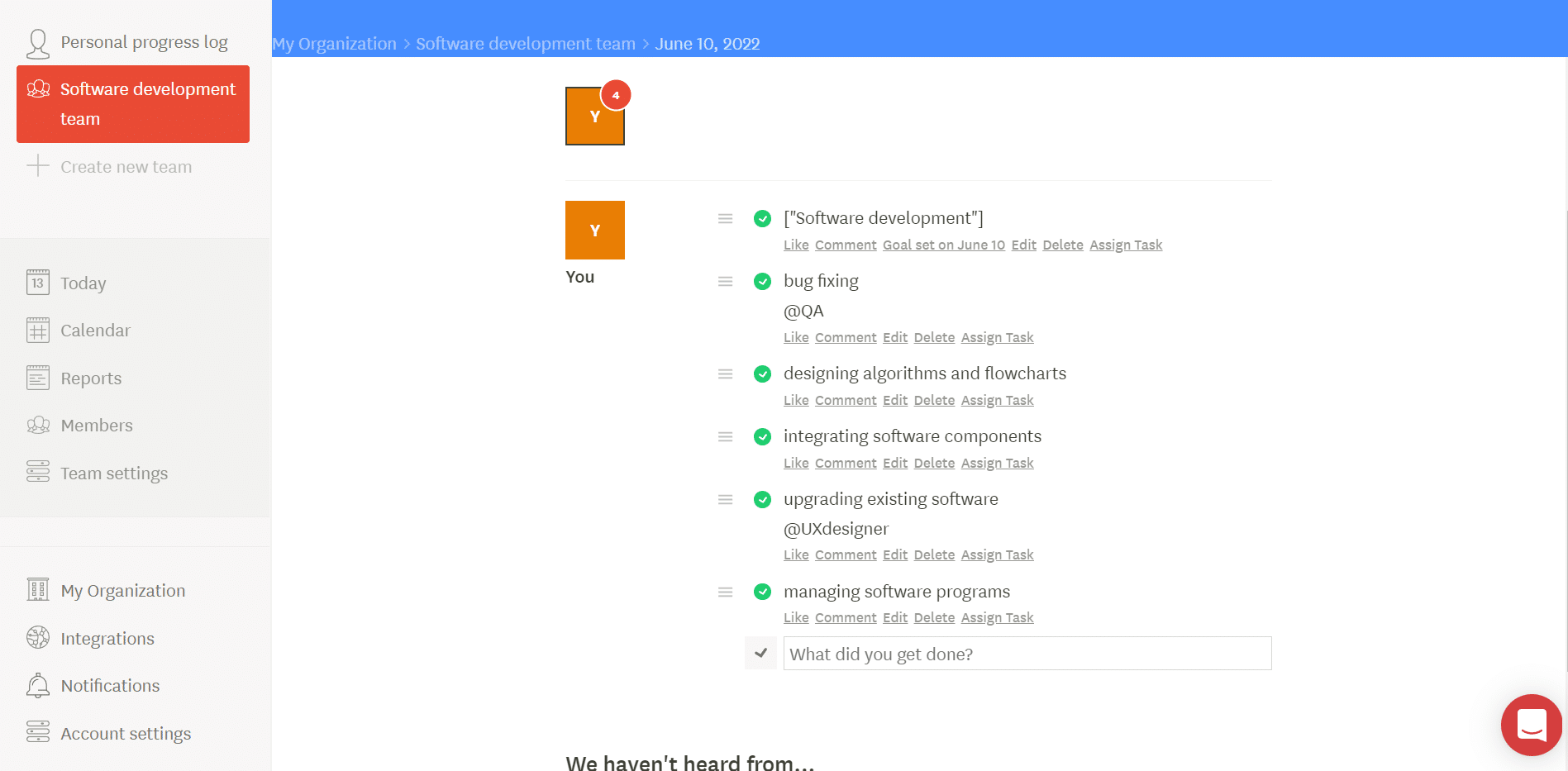 10. Engagely
Performance reviews with Engagely give you a comprehensive outlook on your remote developers' productivity. This software also enables giving hefty feedback according to the four categories: unsatisfactory, needs improvement, meets expectations, and exceeds expectations. Thus, you can still maintain transparent collaboration being hundreds of miles away. Moreover, C-suite employees have access to real-time dashboards on remote team members' progress, so they will notice everyone's efforts and advancement.
Remote sharing tools
11. Dropbox
One of the most popular file-sharing tools to manage remote teams is DropBox. The key function of Dropbox is access to all necessary files from anywhere and anytime. With this software you can store all essential information in one place, so that both your in-house and remote teams can instantly find everything they need. Another advantage is that it's not tying up their working computer. With this cloud storage, your remote teammates can access data using their phones, tablets, or laptops, etc. It's also possible to integrate Dropbox with the already mentioned Slack and Zoom.
12. TeamViewer
Here's another leading player among the tools for remote teams! TeamViewer provides the ultimate solution for remote access, monitoring, and support. Your tech specialists may work halfway around the world, but with TeamViewer you can collaborate using any device. Your team can also be assured that data is protected with several sensitivity levels. Functions also include video calls, flexible file sharing, chat, session recording, and even mobile device access.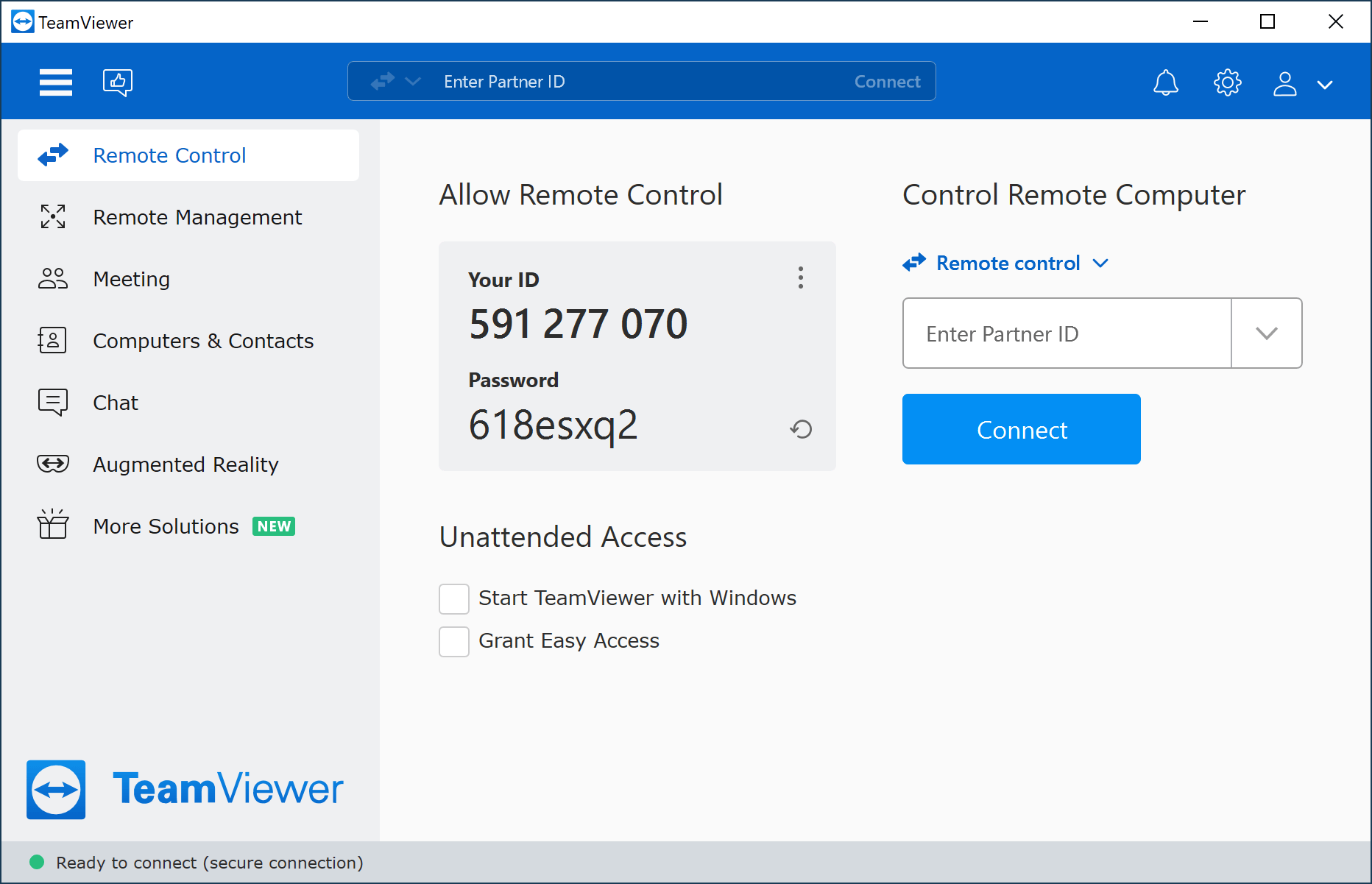 Recognition tools
13. Bonusly
Motivating tools to manage remote employees are as important as the ones mentioned above. With the help of Bonusly, managers ensure that everyone in their team feels valued and appreciated. Here coworkers can send points to each other, give feedback, and even thank them with rewards. These can be different: gift cards, extra days off, lunch with the CEO, etc. Your remote employees can even turn their points into money through PayPal. You can decide which types of rewards are best for your offshore team to keep them engaged.
All these tools to manage remote developers are worth taking on board, aren't they? All of them are aimed at key points that impact your team's productivity, helping you run the remote management smoothly. Choose the best instruments to boost the productivity of your offshore software developers, and it won't take long to see good results.

Looking for a Remote Team? Consider Turnkey Alcor BPO Solution 

Alcor is an international IT recruitment services provider with more than 10 years of experience. We focus on hiring software developers from Eastern European countries such as Poland, Romania, and others. Our recruitment team has its own database with more than 200,000 tech talents in these countries, so that sourcing becomes faster and to the point! We handle the interviewing stages, outline the candidate's motivations & ambitions, conduct technical pre-screening, and compile the candidate's review.
And that's not all! After you make your final decision, we assist in the onboarding procedure and help with hardware installation.
Moreover, Alcor BPO also takes care of legal compliance, payroll & accounting, or even establishing your own software research and development center. With Alcor, you get the advantage of assembling your own development team with the full cycle of back-office operations support. Thus, while you retain full control over your product development, we manage everything else!
Have a look at BigCommerce, an IT product company from the US that provides e-commerce solutions. Having the intention of expanding abroad with its own development team, BigCommerce reached out to Alcor. Our team first took care of the recruitment process: more than 30 tech specialists joined the team in half a year. Apart from this, we helped with the company's R&D office establishment in Kyiv, managed payroll & accounting, and provided legal solutions – so that running the business abroad remained fully transparent and legally compliant. As a result, the company experienced rapid growth and went to IPO in August 2020.
Ledger, People.ai, Globality, and other tech giants have also benefited from collaborating with Alcor. Get to know more about these other companies' success stories here!