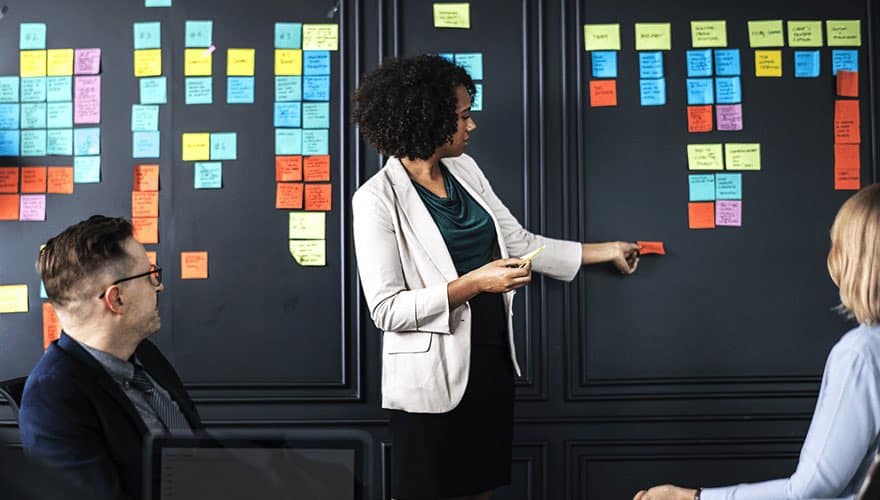 Nowadays IT industry seems to be flourishing as never before, especially in Ukraine. This sphere is developing so fast that almost every day more and more new possibilities arrive in front of IT companies. Naturally, tech giants start to look for new horizons. For instance, the need for building an R&D center leads them abroad. There IT companies may face many different troubles in establishing their business. Therefore, IT service providers are here to make it all work for you.
There are different modes of work between tech companies and IT providers, like T&M contracts or different Managed Services Models. This article will focus on a special kind of business cooperation called Build-Operate-Transfer model.
Build-operate-transfer (BOT) is a form of project financing which aims at building an R&D center for a foreign company. This process is fully delegated to the chosen IT provider in a host country where the R&D center will function. However, within some time this R&D office is going to be transferred back to the client.
As its name suggests the BOT model has three key stages:
1. Build stage
It goes without saying that facilities, space, and team make a foundation for the successful start of any project. At this stage, the chosen IT provider employs competent staff, finds accommodation, and provides the required software/hardware. Usually, it is done at the expense of a provider's own space and resources.
2. Operational stage
This stage involves all kinds of management, starting from office up to HR and accounting. The provider operates all necessary processes to make your business work.
3. Transfer stage
At the definite point of time, your service provider transfers the already mature business to you. Both parties negotiate an agreement. It should also be mentioned that there is a high possibility to lose the deal since a great number of pitfalls are waiting for you at this stage.
For this reason, let's look at the transfer part in detail. To arrange a win-win agreement you should consider the following:
Terms
In comparison to M&A contracts, all terms of the agreement in the BOT model are specified before the collaboration actually starts. However, this evokes the danger of being caught into an "agreement to agree" trap. It means that de facto the parties will agree on the price or transfer terms of their contract later right at the time of making the deal. However, de jure such agreement does not make any sense. Consequently, the deal cannot be reached.
Price
Obviously, no one knows for sure what the price will be at the very moment of the deal: $1 million or $1 billion. That is why pricing is negotiated with some specifications taken into account. Primarily there are no definite numbers, only a formula with several variables. When it is high time to sign an agreement these variables are calculated according to the current state of the cooperation between a service provider and a tech company. In the end, you have an exact figure and set the price.
Generally, pricing is made up of the following constituents: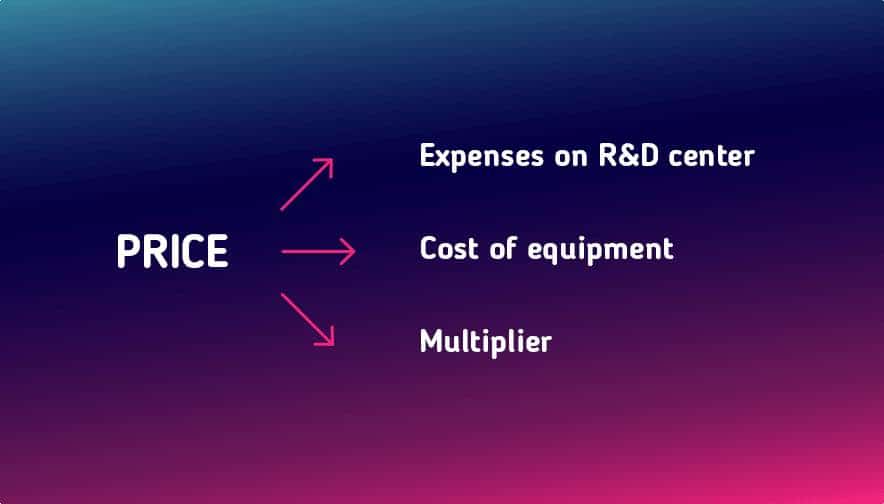 Expenses on R&D center usually means an average payment for a certain number of developers working on a client at the transfer date.
BOT model appeals to many tech companies because it does not need huge initial investments. The financial part goes to the service provider, and the client just has to pay monthly bills. Nevertheless, when it comes to the transfer stage a multiplier enters the game.
Multiplier is the cost price that becomes less within the course of time. This is due to the fact that your R&D center should pay off first. For instance, if expenses on the offshore R&D office have not been covered yet, the multiplier is quite big. Within next months at least some money is paying back and the cost price goes up. Eventually, your R&D center is ready for sale. Normally, sale is totally restricted by the agreement for the first 12 months.
People
Unfortunately, IT companies often diminish the role of people management. As long as staff is the main asset that transfers to you after the deal, a lot of attention should be paid on employees. I recommend that you take your people's opinion and attitude into account and communicate with them about the future deal. I personally faced cases when a deal on R&D transfer failed just because 5 out of 30 employees agreed to work for the new client. That is why a lot of efforts should be made towards employer branding.
Employer branding is the process of establishing the employer brand, i.e. identity and reputation of the company. In terms of the BOT model, it involves the way your service provider will present your company to the staff. I would advise to carry out this mission by yourself, formerly announcing it to the provider. Otherwise, there are no guarantees for a successful transfer.
For example, appoint a certain day when you are ready to communicate with employees about the upcoming deal. Feel free to discuss the terms of their transfer. You should also keep in mind that even top tech companies in the U.S. can be completely unknown in Ukraine. Do not hesitate to invest in employer branding abroad because in the long run, it can play a crucial role. People are likely to work for a "no-name" company, but what about including it to their CVs? I wonder.
Equipment
Last but not least, you should think over the transfer of facilities and equipment. It also includes back-office and software. After the deal is reached people and hardware are supposed to move out of the provider's place. Probably you would better take care of it beforehand. There are different options on how to rent or sublease a new office. As for facilities, the predetermined assessment of your equipment is always a good idea. Software is another point of consideration here. I would like to highlight that usually software belongs to the third party that issues a license. You may buy a sub-license or purchase new software. The best way to handle this problem is to appoint an operational director, be it your team lead or a site manager.
As it can be seen, one of the greatest advantages of Build-operate-transfer model is a small amount of investment funds. However, indirect access to people is a sufficient disadvantage of this model. In general, the BOT model requires plenty of efforts to sustain your business in a proper way.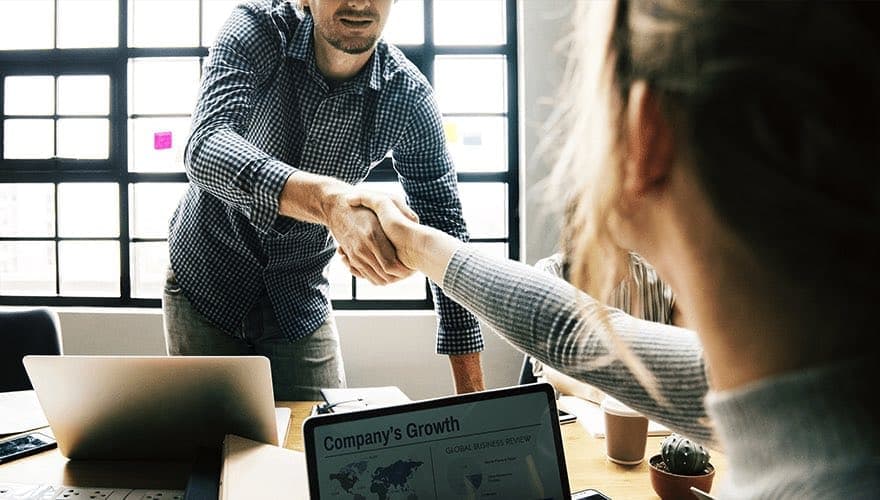 Conclusion
In conclusion, I would like to note that both the psychological and legal aspects are of great importance when running an R&D office. If you are considering nearshoring in Ukraine, draft all possible terms of the agreement at once. Then you are likely to receive a dedicated team and profitable business.
The last remark is that historically BOT model was carried out by providers who provide professional IT services (e.g. software development and testing), but had no idea how to build and run R&D because it implies mostly recruitment, real estate, and accounting & legal services.
Seriously, it is like asking your general practitioner to build a house or an engineer to cure your dog. Such companies just ventured and helped tech giants as much as they could. It happened so because such providers could not refuse a client and were interested in money. This is why it is better to thoroughly check every provider and find the most trustworthy service company. According to my own observations, Build-operate-transfer still has a lot of hidden details which can lead to disastrous consequences.
Nevertheless, good news is that the IT market is gaining its ground, particularly in Ukraine. Nowadays you may find a new kind of service companies that specialize in opening and running R&D centers for Tech clients, but this is another story to be told.