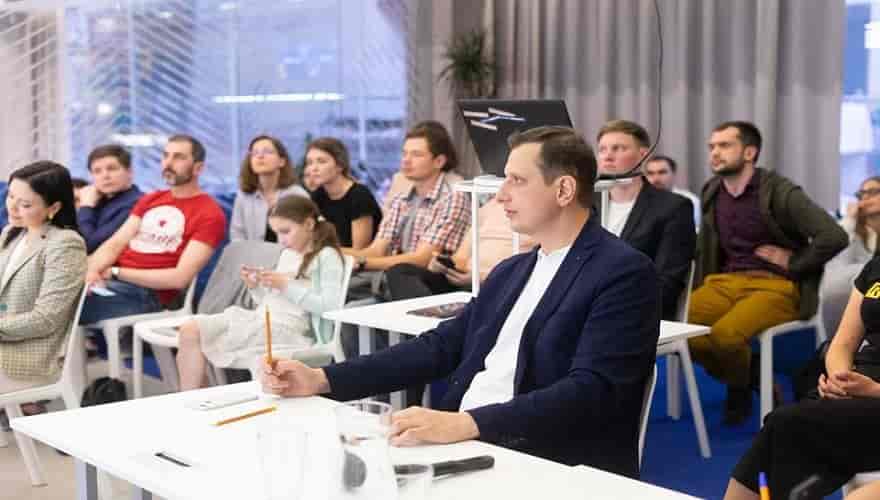 Last week I had the chance to judge in the Ukraine-UK Startup Competition in Kyiv. There were 10 brilliant startups pitching their ideas, yet while listening to them I suddenly found myself thinking that if I stood in their shoes, I would never present my business the way they did. Here's why.
Together with other members of the jury, we selected 10 out of 50 Ukrainian startups that had to pitch in the final event of the competition. To be honest, this was my first experience as a judge and I was greatly pleased to receive an invitation for this role. Even though the selection of best businesses appeared to be a challenging task, it was exceptionally delightful for me to watch these 10 startups doing a great job with their pitches. At that moment I felt a sense of pride and honour for the Ukrainian tech industry.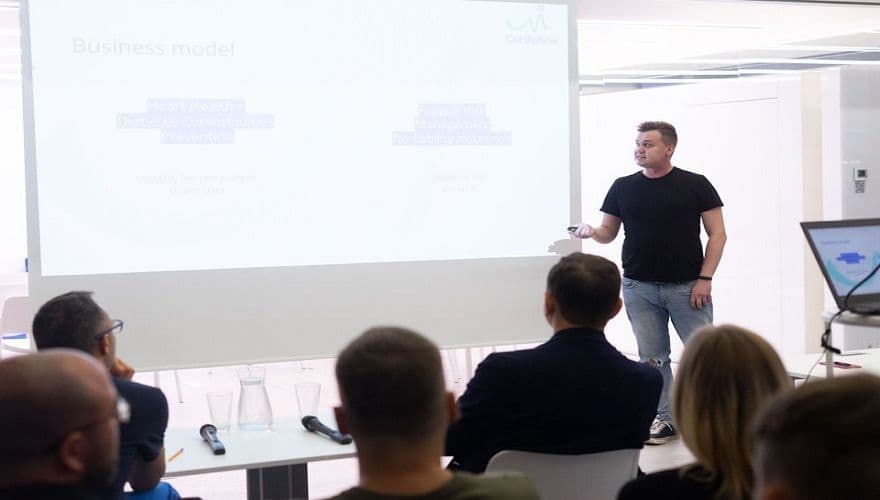 Each year our national software developers are showing even more amazing results on the international arena. There are over 160k tech specialists in Ukraine who are working on IT products for global companies and make innovations happen. Ukrainian developers are thought to be skilful, creative, and professional – and the 10 startups only proved that! Apart from qualitative tech products, most of the participants also demonstrated good public speaking and sales skills, which could not but please me and the other judges.
However, as an outsider, I happened to notice some critical points which were also recognized by other judges. So, what could be done better to win?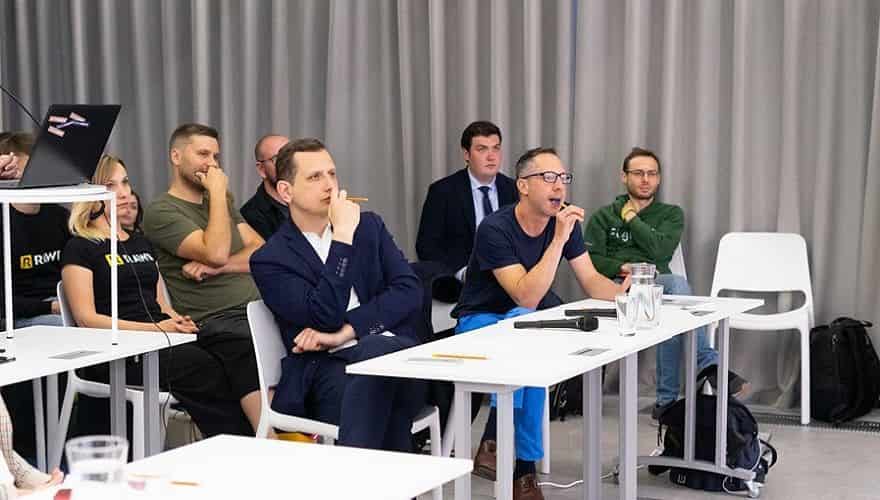 Many startup teams did not take into account the jury's background
First of all, it seemed to me that some pitches were lacking personalization and engagement with the audience. Study the profiles of those who you are going to pitch for and add some catchy details to your presentation. I would also recommend that you conduct some research and find out more about the jury's professional interests, what they are currently working on, and how influential they are. This information can be put to good use in order to anticipate some unusual questions or target your speech. For instance, some judges are inspired by mission-driven teams who are eager to make a social impact, whereas others are more interested in young startups which are only at the stage of introducing prototypes. As an example, I want to mention some of the winners of the Ukraine-UK Startup Competition – a social startup RAWR, which offers smart pet collars, and Whooshi, a startup which has just developed a prototype of its portable sound amplifier.
Take advantage of the evaluation criteria
As a startupper, you might agree that it is important to have "a card up your sleeve". Try to assess yourself according to the available judging criteria and alter your pitching performance if needed. In this way, the presentation will score the highest mark and your team will move halfway to success. This is your key weapon in delivering the most effective pitch.
Some participants just did not know what they would do in London
This fact came as a surprise to me and my colleagues. We agreed that this point was decisive in our choice of the winners. The Ukraine-UK Startup Competition was organized by Minibar Labs – the biggest IT community in London. This company offers really great opportunities for startups in Great Britain, and it is a fatal mistake to skip this fact when performing at the final judging event.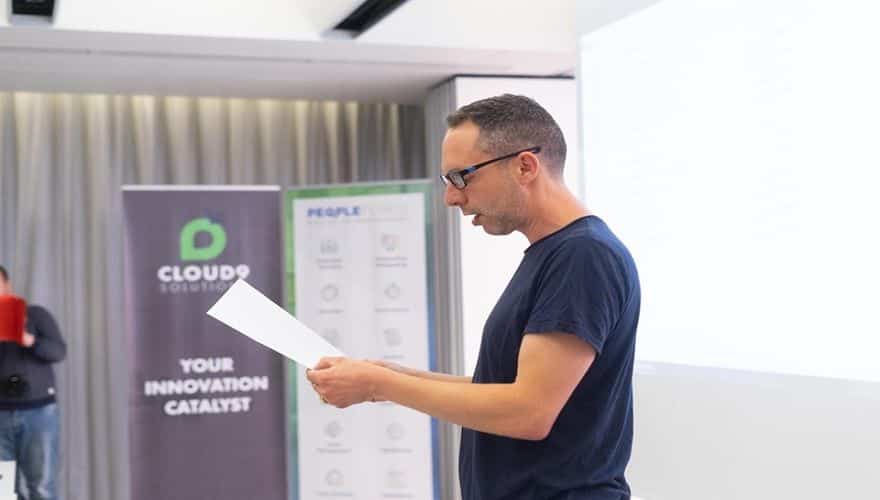 Apart from a tech startup tour and bespoke events in London, the main prize of the competition is participation in London Tech Week on June 11th, 2019. While listening to some pitches in Kyiv, I suddenly realized that it is hard to imagine how their businesses would benefit from the British market. The Ukrainian startups did not take into account that the competition is international. Hence we are more interested in how their business would scale up globally (with the focus on Great Britain). This is the reason why you better be specific about your mission and goals for the near future and highlight the role of the prize in your plans.
Another important point is to be made on technical aspects
It is an indisputable fact that troubles with equipment can easily ruin the first impression of your presentation. Be prepared for any technical problem and always have a back-up plan. This tip will save both your reputation and mental health.
English remains a decisive factor
While listening to participants at the competition I felt really inclined toward their ideas, but unfortunately, their English didn't sound fluent enough (which evoked mixed feelings about their performance). I must admit that some startups could have won in the competition if they had spoken better English. Public speaking skills are always crucial but do not forget to master your English too.
Last but not least are your competitors
Not only investors are worth your attention, but also opponents. At the UA-UK Startup Competition, we listened to two startups which offered similar healthcare solutions to prevent heart diseases. To manage such situations, focus on the unique features of your product and make them prominent. If you want to avoid confusion, make sure you studied the list of participants beforehand. Remember, having an edge over others implies good knowledge of both your own business and competitors.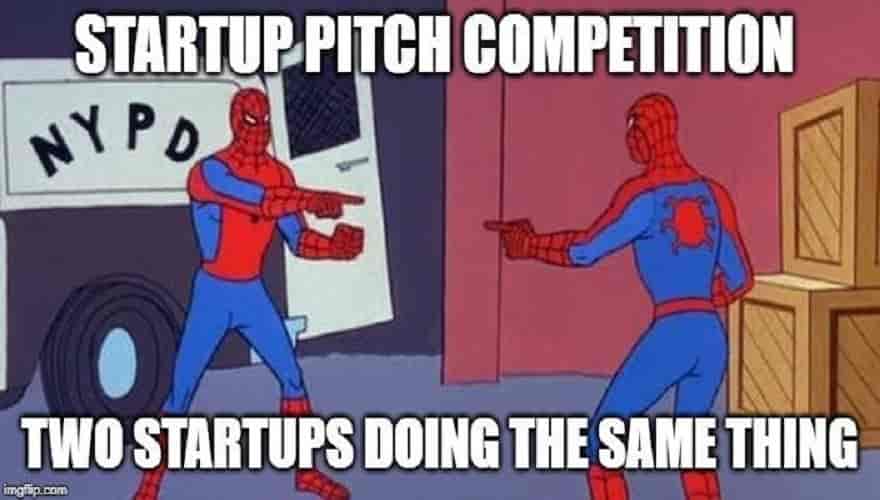 In conclusion, I want to underline the importance of being a game-changer. Tailor your presentation to the occasion, work on your English speaking skills, stand out from the crowd, and show stunning results! If one of the main tasks in such competitions is to get noticed, why not use the above-mentioned techniques?
It goes without saying that tech startups are a powerful source of innovations. They drive progress and move the world forward. I am extremely proud to see how much Ukrainian tech enthusiasts contribute to this process, developing IT opportunities in Ukraine. All 5 startup winners of the competition are young "Ubers" which I believe will reveal their potential in the near future.
Good luck in London!
CEO Alcor